Web Design for Architects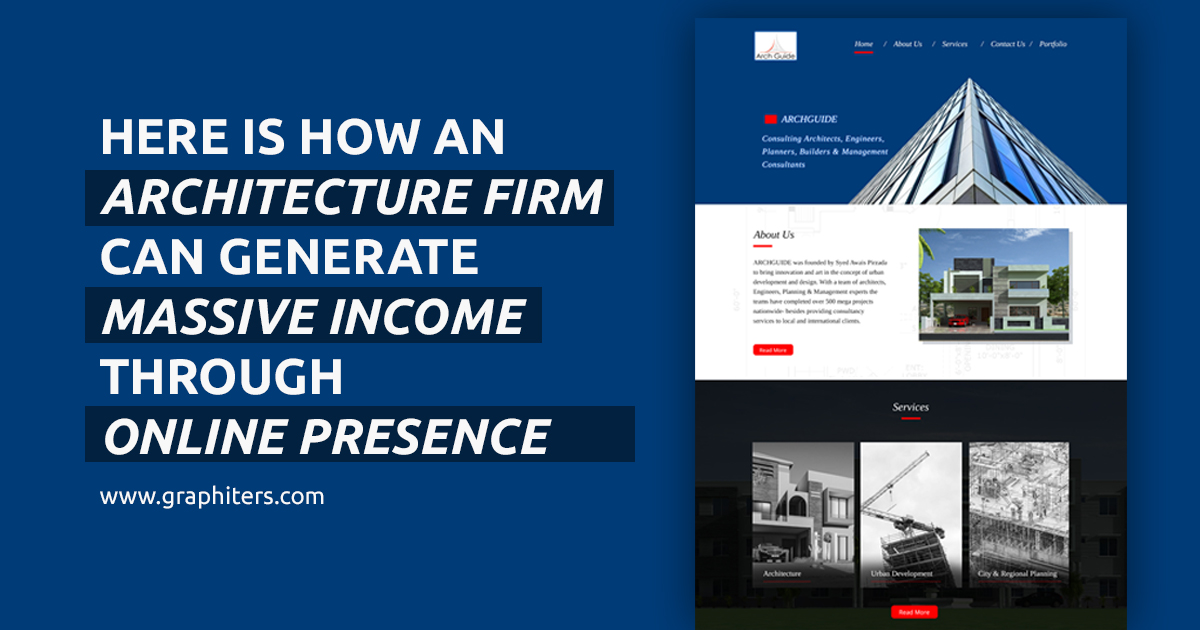 A search engine optimized website can generate massive income for Architects. Invest your time in reaching out to people already searching for your services on the internet. Stop wasting your time in trying to convert every one as your client. Stop running after the clients. Let them find you.
In this article, we will discuss web design for architects. How an Architecture firm or an Architect can generate massive income through a well-designed search engine optimized website. How to identify your business clients? How important is it to showcase your completed projects? What should be the features on the website?
---
Identifying your business clients
It is important to identify your business target audience. Once you have identified your target audience you start putting all your efforts in reaching out to them. The main purpose of reaching out to anyone is to sell them your services or products. There are two major methods to find a potential client for your businesses.
Target the ones who are already searching the internet for your services.
Reaching out to every random person, knocking the doors, sending emails & cold calling, etc. Trying to convert them as your buyer.
Most of us are making the biggest mistake in wasting our efforts on the second method. Target the ones who are already searching the internet for your services. Let us just suppose you need a plumber, electrician or a web design agency. What are you going to do? You will definitely open up the internet browser and search for a suitable service provider. The second step will be to shortlist them from the first page of Google and give them a call or an email.
Now consider your business website to be on the first page of Google for a specific keyword. Your business will generate thousands of leads. These leads can be your potential clients as they are already searching for your services over the internet.
You must have realized how important is a website for your business & with the help of SEO you can generate massive income. In order to achieve this, you will need a website for your architecture firm & with the help of SEO you can achieve your goals. Now, i will walk you through the process of designing a website & what features should be incorporated.
---
Web design for architects
An architect website should be user-friendly with an interactive layout. A trendy website will attract your website visitors. You have to hire a professional web design company for this task. Ask them about their web design process, portfolio & pricing. Before hiring, ask them about how many samples or design variations they are going to come up with. Brief them about your business and portfolio. An ideal website for an architect must have the following.
An outstanding design.
User-friendly layout.
Easy to navigate.
Call to actions.
High quality images.
Elegant portfolio.
---
Website features for an Architect firm
List down the features you want to be incorporated. Discuss them with your website developer. Some of the features an architect firm must have are as follow.
Responsive website.
Call back form.
Fast page speed
Get a quote feature.
Online chat.
Friendly URL
Easy to update
Clear navigation
Secure website
Basic SEO
Social media integration.
Instagram live updates.
Internal linking to website pages.
---
About us
Graphiters is an award-winning web design agency based in Islamabad, Pakistan. We have expertise in developing websites for architect firms. We offer wide range of services such as web development, mobile app development, search engine optimization, graphic design & social media marketing.
---