web design company in islamabad
Graphiters provide web design solutions that drive traffic, Convert visitors, and measures effectiveness to ultimately deliver real results for our clients with utmost convenience and customer satisfaction. We are among top web design and development companies in Islamabad. We have dedicated team of graphic designers, web designers, SEO experts and full stack developers focused on creativity, innovation & growth. We offer wide range services like web design, SEO, social media design, social media marketing, app development, game development, sms marketing, content writing, SEM, campaign development and print media.
what is web design process?
If you are looking for Web design company for your website development there are few things you need to google which will help you choose the real web agency. Google Web design definition. What is web design process? What skills do you need to be a web designer? Short list the agency and dig deep into thier process . Ask them for the solutions which set you apart from your competitors. We strive hard to provide you with solutions which convert traffic into leads, sale and increase in revenue. Our process is as follow.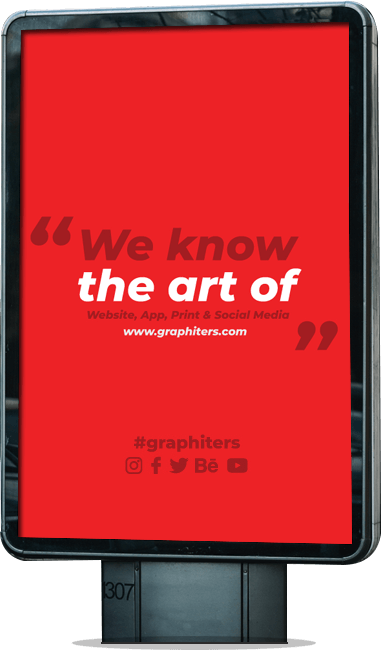 our web design process
Requirements

We collect requirements from you & identify your goals.

Research

We identify your competitors, Market trend, and consumer behavior. We strategize how to position your brand with a unique selling point to drive faster results.

Design

In this phase we discuss creative ideas to position your business as a top notch brand. Dedicated team of web designers creates wireframes and mockups.

Development

Once the design phase is approved we move on to the development phase. Development teams start developing your website with their exceptional skills.

Functional Demo

After completing the design and development phase we present you the functional demo of your website.

Publishing

After the demo is approved we publish the website and your business is live to the internet world.

Real Science - Game Changer

Most of the web design companies work till here but the real work start from this phase which will help you increase traffic, Generate leads, Sales and increase in your revenue. This is the most important phase in this phase we will run the website through multiple online tests. Get you register with Google, Set your target Country, Add Google Analytics to your website and fix the issues identified by online optimization tools.

Online Performance Test

We use multiple online test to satisfy our clients and to assure that their website is up to mark and meet all standards.

Training Session

We organize a training session for our clients so they can update their website. We encourage the clients to attend the training session with their team members.

24/7 Support

We provide one year free technical support to our clients. Our support team is 24/7 active and we keep on monitoring your website.
web design package
We create Responsive Website with 1 year free technical support, Basic SEO, Secure Website , Fast page speed and Free training session after the website is published.
Responsive Website
1 Year Free technical support
Free Training session for clients
Free Logo for Startups
Secure Website
Fast page speed
Social Media Integration
Google Webmaster
Google Analytics
Business listing on Google
Online Performance test
Social Media Account setup
web development pakistan
WE LOVE TO DESIGN WEBSITES, APPS, PRINT & SOCIAL MEDIA DESIGN.WEB DESIGN & WEB DEVELOPMENT IS OUR PASSION. YOU CAN GET IN TOUCH WITH US
our
portfolio
We create stuff like Websites, Apps, Print Games & Social Media design.We love to shape your ideas to life and grow your business with our creative thinking and unique creative blend. We Support and guide our clients to the best of our knowledge. We are open to discuss and guide 24/7. One of our greatest value is to support our clients in all manners.We Work hard to grow you. Take a sneak peak of our recent Projects here.